@ ArtTalk
---
ArtTalk is a one stop check out the art net talk sites. Bookmark ArtTalk so each day you can quickly go through and post your messages on bulletin boards, check the news, and post announcements of your own. If you have a site that should be added to this list please let us know . Write ArtTalk in the subject box.
This is a service of
---

- Service of World Wide Arts Resources ! Arts Talk Forums in Arts, Theatre, Dance & Antiques. Chat with other arts enthusiasts from all across the world. Discuss arts issues or simply have fun while talking to other artists.

- The first art newspaper on the net. Check out the news today!

- CHALKBOARD , postings with a wealth of other information. My favorite of these sites.

- A Bulletin Board - a way to connect and Find Artists. Looking for something? Place it or find it here.

- a collection of individual web storefronts showcasing a variety of arts and crafts. Posting available in several categories.

- The newest of Cape Ann's Bulletin Boards. Post your messages, leave news, and communicate with other community members.

- Is brought to you by Intermarketing, a Gloucester, MA. USA based company. Gloucester has been a community of artist for centuries having one of the oldest art colonies in the country. The Cape Ann Current is a web-based messaging system that is similar to an Internet newsgroup. You can publish your own information for exposure to the Cape Ann community right now!
Provincetown Arts - Travel to the Cape Cod artists' village of Provincetown known as PTown.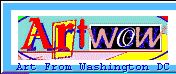 - ArtWOW Forum is your central on-line public bulletin board for speaking your mind about the Washington, DC, visual arts scene.
ArtQuest - Direct Posting Service. We offer a new way to locate, buy and sell art. ArtQuest is a listing service that puts people collecting and selling art directly in touch with each other via email.
---
---
| | | | | |
| --- | --- | --- | --- | --- |
| | | | | |
---
All graphic images and logos are property and copyright of the organization represented by the followed link. All rights reserved.
| | |
| --- | --- |
| | These pages are designed and maintained by Castano Design Associates. ... For Corrections or Update please contact: webmastaer@artsgloucester.com |
Quantum Art Links Site established December 21, 1995
All contents Copyright € 1995 -1998 Jo-Ann E. Castano . All Rights Reserved.
http://www.artsgloucester.com/ArtsGloucester/artsglotalk.html