Have You Been Polarized?
Welcome to the WIT Campers Page!

---
This is a new experimental Cyberspace site for WIT Campers. If you have photographs from your summer camp adventure at the Women In Technology Summer Camp and would like to post it in our WIT Campers Page with a one or two sentence message follow these directions:

1. Send a copy or original of your photograph (these cannot be returned to you) or scan your image into a computer, save it to disk as a JPEG or GIF file and send disk to:


Jo-Ann Castano
CYBRO.COM
6 Old Bray Street
Gloucester, MA. 01930-1523

2. Enclose this statement in your letter:

I have enclosed a photograph/disk which I photographed during my camp session at WIT (year). I give my permission for it's use on the WWW-Internet WIT Campers Page. The people in the photograph from left to right: (list names if known).

3. Write your one or two sentence caption. If you have an e-mail address and would like it posted add this to your letter.

4. Sign your letter and send it off. It may take two wks. before it is posted. Make sure that they are appropriate to post on these pages.

If you have any questions, suggestions or ideas for this page: E-MAIL Me.
---

---
WIT Campers Album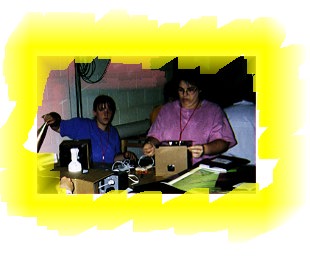 For starters, Who are these campers?: E-Mail Answer and write "Campers Album" in Subject Box. Your photographs may appear like this.
---
---
| | |
| --- | --- |
| | These pages are designed and maintained by Castano Design Associates. ... For Comments, Corrections or Update please contact: castano@shore.net. |
Quantum Arts Site established December 21, 1995
This page last modified November 6, 1996. All graphics / art contents Copyright @ 1995, 1996 Jo-Ann E. Castano . All Rights Reserved.
http://www.shore.net/~castano/witcamper.html